Haida Group Won the Honorary Title of "Advanced Unit of Enterprise Culture Construction in Sichuan Province"
---
Recently, in the selection of outstanding achievements in corporate culture construction in Sichuan Province in 2019-2020, Haida Group was awarded the honorary title of "Advanced Unit of Corporate Culture Construction in Sichuan Province" jointly awarded by Sichuan Enterprise Federation and Sichuan Entrepreneur Association.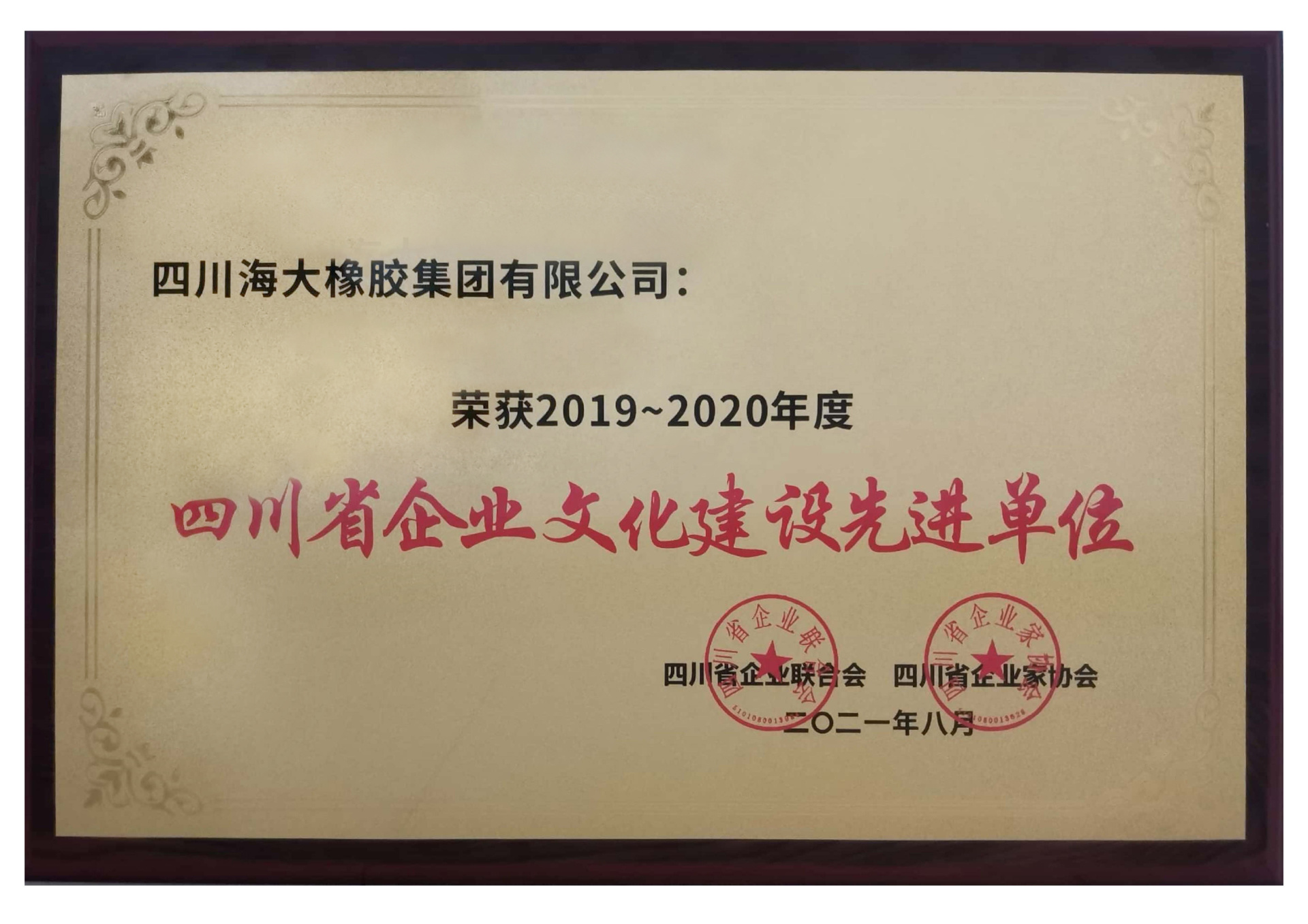 Haidan Group was founded in 1970. After more than 50 years of "ingenuity", generations of Haidan have adhered to the employee code of conduct of "high-quality people and high-quality tires", with the craftsmanship of "dedication, strictness, tenacity and innovation" Spirit, meticulously build green, safe, comfortable, energy-saving, and environmentally friendly tires; interpret the responsibility of state-owned enterprises in the new era with "responsibility, I have delivered a satisfactory answer to the market, customers and consumers.
Haida Group will take this honor as a new starting point, play the exemplary role of "advanced unit of enterprise culture construction in Sichuan Province", take Xi Jinping's new era of socialism with Chinese characteristics as the guide, take cultural people, educate people with culture, never forget the original intention, and have the courage to explore, Strive to improve the "four major capabilities", continue to use "ingenuity" culture to create high-quality tires, create a new situation for high-quality development of enterprises, and jointly create a bright future for the benefit, and return shareholders, return to society.