Control
Secure
Anti-slip
---
The four straight main grooves are matched with the main pattern of the central tread block and the special lateral fine grain design, so that the tire has extraordinary anti-skid performance and wet adhesion, and the operation is sensitive to ensure the safety performance of the tire.
---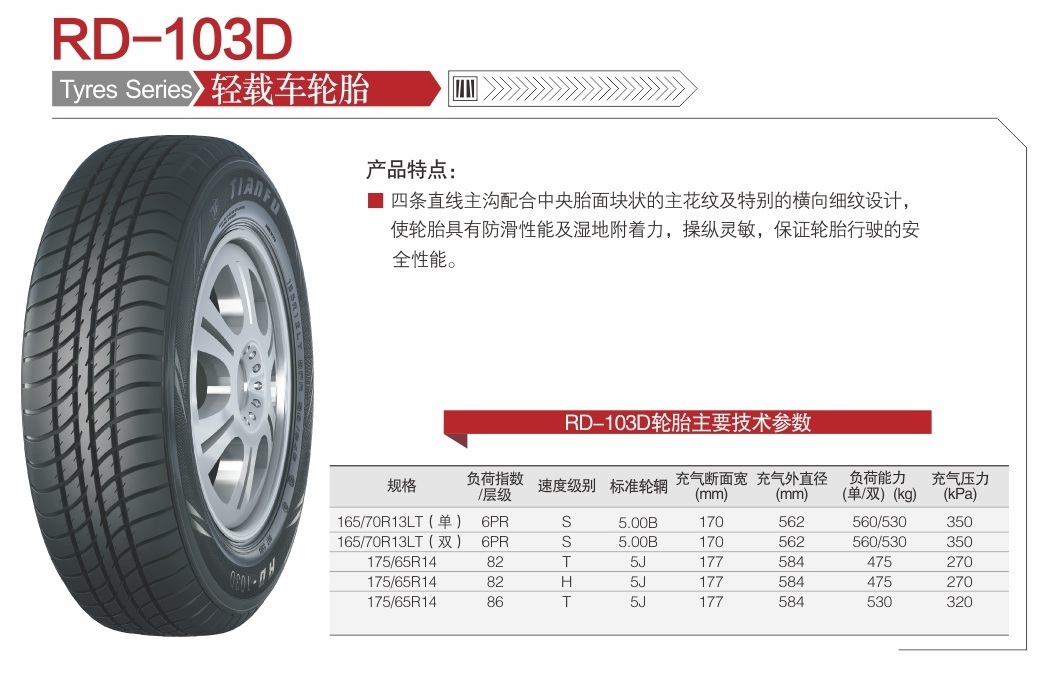 It is usually installed on a metal rim, which can support the body, buffer external impacts, achieve contact with the road surface and ensure the driving performance of the vehicle. Tires are often used under complex and harsh conditions. They are subjected to various deformations, loads, forces, and high and low temperatures during driving. Therefore, they must have high load-bearing performance, traction performance, and cushioning performance.
Be prepared for your choice.