Wear-resistant
Anti-slip
---
Four continuous groove design provides excellent drainage performance and wet skid resistance
---
Product features:
1, suitable for good pavement, all-wheel tires, suitable for high-speed, medium and long-distance vehicles.
2. The unique high wear-resistant formula system has excellent super wear resistance, low heat generation performance and good heat dissipation performance.
3. Good bearing capacity, super durable bead structure, excellent high-speed durability, unique shoulder design and good heat dissipation.
4, four linear pattern design, high-speed exercise stability, with super wear resistance, is eccentric wear performance.
5. Suitable for guide wheels, driving wheels, trailer wheels
Specifications

Level

load index

Speed Level

Rim

Inflated Outer Edge Size of New Tire

Load

Inflatable internal pressure

Standard

Allowable

Section width

outer diameter

kPa

Kgf/cm2

245/70R19.5

14

133/131

M

7.50

6.75

248

839

D1950/S2060

760

7.6

245/70R19.5
16
135/133
M
7.50
6.75
248
839
D2060/S2180
830
8.3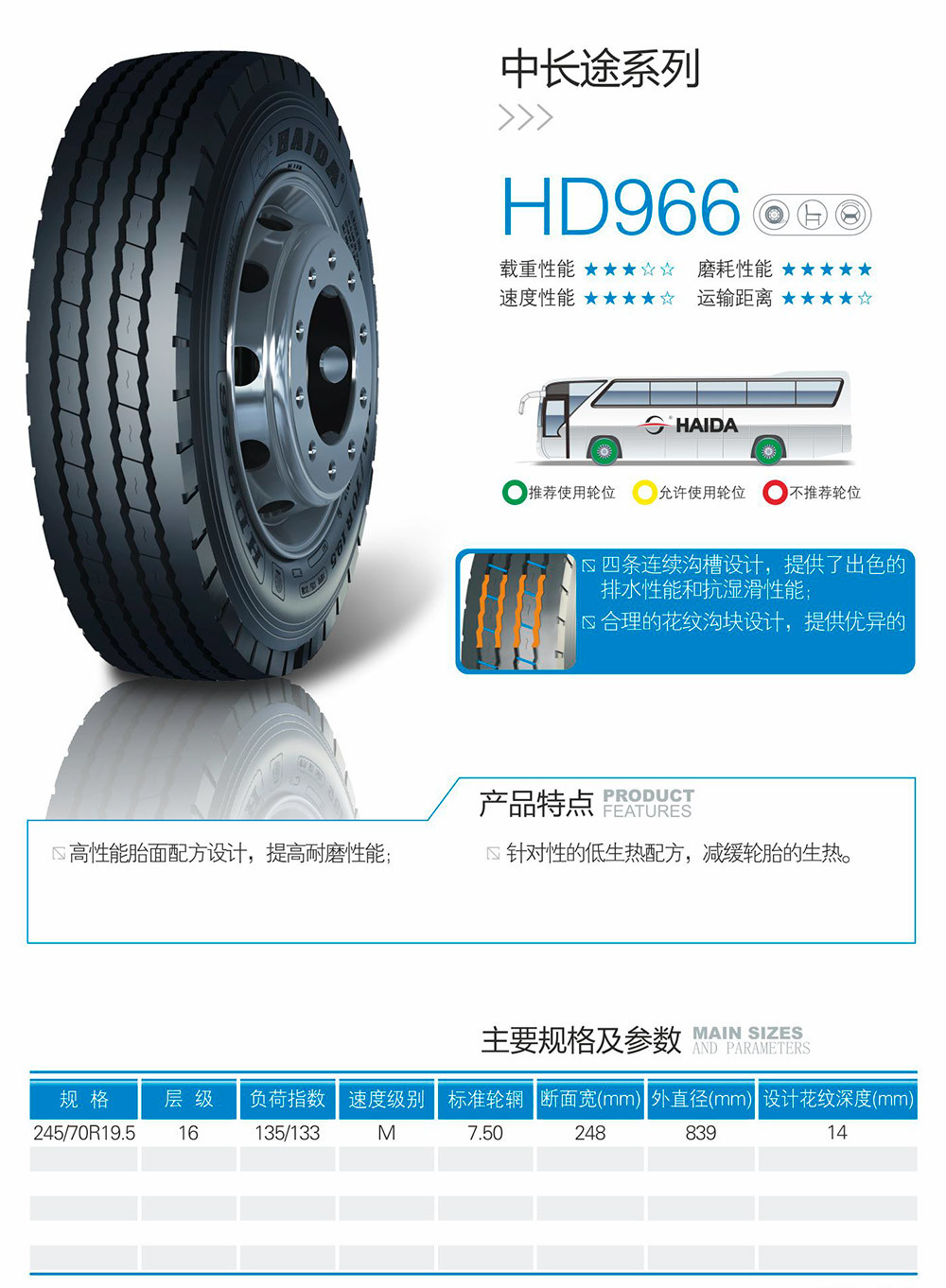 Be prepared for your choice.